Malta
Judicial Studies Committee
The Maltese Judicial Studies Committee (JSC) was established in 2003 as the body responsible for the initial and continuous judicial training of the members of the judiciary, namely magistrates and judges. It assists them in skills training and continued professional development mainly through seminars it organises in Malta. It also provides training to the legal assistants of members of the judiciary.
The JSC also facilitates the participation of members of the judiciary in training events organised abroad by the EJTN, ERA and other institutions. The JSC, composed of four members, two appointed by the Chief Justice and two members appointed by the Minister responsible for justice.
The JSC acts under the general direction of the Chief Justice presently Mr. Justice Mark Chetcuti. Judge Joseph David Camilleri was the first chairman of the JSC.
The present chairman is Mr. Justice Tonio Mallia and the Vice-Chairman is Madam Justice Joanne Vella Cuschieri, both sitting judges in the Maltese Superior Courts.
Ms. Pamela Seychell is the Training Administrator.
The JSC has the following objectives:
Identifies the training needs of members of the judiciary
Organises induction courses for new members of the judiciary
Provides training for members of the judiciary
Organises lectures, seminars, courses and similar events for members of the judiciary
Informs members of the judiciary of recent legal developments through the use of information technology
Issues updated papers on aspects of judicial work
Promotes international cooperation in matters touching upon judicial training
The JSC has been an active member of EJTN for many years and has taken part in some of its working groups and other training projects administered by EJTN.
Contact
Judicial Studies Committee

Courts of Justice, Republic Street
Valletta CMR 02

-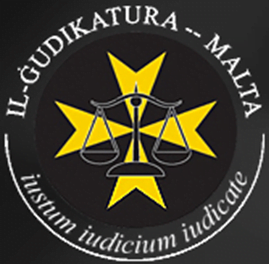 Austria

Federal Ministry of Justice – Bundesministerium für Justiz

Belgium

L'Institut de formation judiciaire (IFJ-IGO)

Bulgaria

National Institute of Justice

Croatia

The Judicial Academy of Croatia

Cyprus

Czechia

Denmark

Court Administration / Domstolsstyrelsen

Estonia

Office of the Prosecutor General
Supreme Court of Estonia, Training Department

Finland

The National Courts Administration
National Prosecution Authority, The Office of the Prosecutor General

France

The French National School for the Judiciary

Germany

Academy of European Law (ERA)
Federal Ministry of Justice - Bundesministerium der Justiz

Greece

National School of the Judiciary

Hungary

National Office for the Judiciary
Office of the Prosecutor General

Ireland

The Judicial Studies Committee

Italy

Scuola Superiore della Magistratura
Consiglio Superiore della Magistratura

Latvia

Latvian Judicial Training Centre
The Prosecutor General's Office of the Republic of Latvia

Lithuania

National Courts Administration
Office of the Prosecutor General of the Republic of Lithuania

Luxembourg

Malta

Judicial Studies Committee

Netherlands

Studiecentrum Rechtspleging

Poland

National School of Judiciary and Public Prosecution

Portugal

Centre For Judicial Studies

Romania

National Institute of Magistracy

Slovak Republic

Judicial Academy of the Slovak Republic

Slovenia

Ministry of Justice of the Republic of Slovenia Judicial Training Centre

Spain

Centro de Estudios Jurídicos
Escuela Judicial Consejo General del Poder Judicial

Sweden

Judicial Training Academy
Swedish Prosecution Authority