Greece
National School of the Judiciary
The National School of the Judiciary is a Legal Entity of Public Law, which is under the jurisdiction of the Ministry of Justice and is administered by Justices of the High Court.
The main purpose of the National School of the Judiciary is to select, educate and train prospective judges who will be appointed to tenure-track positions as judicial functionaries to the Council of State, the Audit Council, the Civil and Criminal Courts, the regular administrative courts as well as prosecutors. Moreover, the National School of Judiciary is the sole competent institution of the ongoing training of the above mentioned tenured judicial functionaries.
Working for the organisation: one Director-General, one Director of Studies, one Principal Director of Studies, 10 public servants and about 60 trainers.
Contact
National School of the Judiciary

Po Box 22
CP 55102
Thessaloniki

+30 23 10 494 101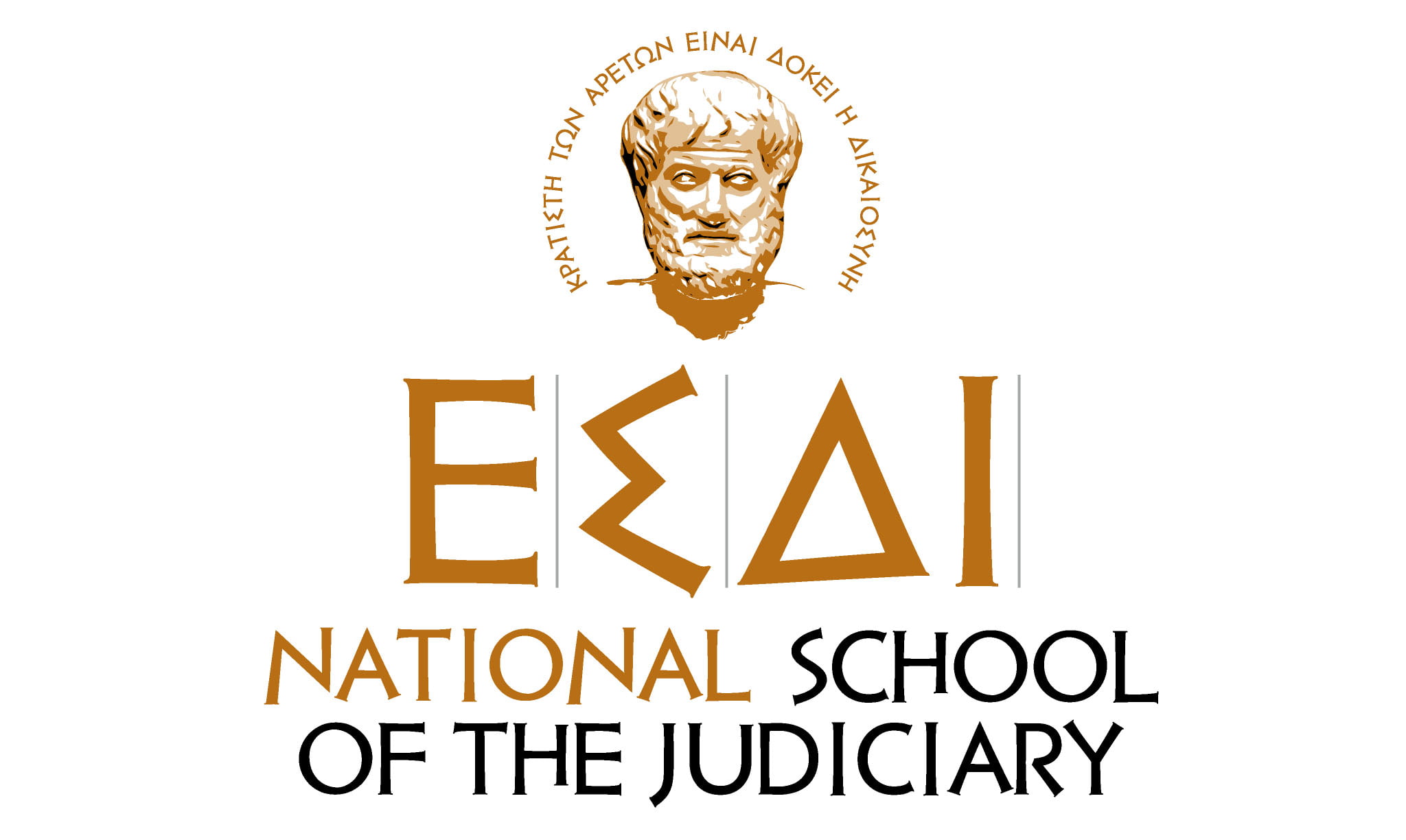 Austria

Federal Ministry of Justice – Bundesministerium für Justiz

Belgium

L'Institut de formation judiciaire (IFJ-IGO)

Bulgaria

National Institute of Justice

Croatia

The Judicial Academy of Croatia

Cyprus

Czechia

Denmark

Court Administration / Domstolsstyrelsen

Estonia

Office of the Prosecutor General
Supreme Court of Estonia, Training Department

Finland

The National Courts Administration
National Prosecution Authority, The Office of the Prosecutor General

France

The French National School for the Judiciary

Germany

Academy of European Law (ERA)
Federal Ministry of Justice - Bundesministerium der Justiz

Greece

National School of the Judiciary

Hungary

National Office for the Judiciary
Office of the Prosecutor General

Ireland

The Judicial Studies Committee

Italy

Scuola Superiore della Magistratura
Consiglio Superiore della Magistratura

Latvia

Latvian Judicial Training Centre
The Prosecutor General's Office of the Republic of Latvia

Lithuania

National Courts Administration
Office of the Prosecutor General of the Republic of Lithuania

Luxembourg

Malta

Judicial Studies Committee

Netherlands

Studiecentrum Rechtspleging

Poland

National School of Judiciary and Public Prosecution

Portugal

Centre For Judicial Studies

Romania

National Institute of Magistracy

Slovak Republic

Judicial Academy of the Slovak Republic

Slovenia

Ministry of Justice of the Republic of Slovenia Judicial Training Centre

Spain

Centro de Estudios Jurídicos
Escuela Judicial Consejo General del Poder Judicial

Sweden

Judicial Training Academy
Swedish Prosecution Authority