Germany
Federal Ministry of Justice
The Federal Ministry of Justice (Bundesministerium der Justiz or BMJ) is primarily a ministry of legislation, although it also advises other Federal Ministries on the preparation of legislative proposals. It drafts legislation in a range of fields including civil, commercial and economic law; criminal law; courts constitution law and procedural law for individual jurisdictions; and service or professional law for judges, public prosecutors, lawyers, notaries, patent lawyers and Rechtspfleger (senior judicial officers).
Additionally, one of the BMJ's most important roles is to scrutinise legislation that has been drafted by other ministries to ensure it is compatible with constitutional law and the legal system as a whole. It also monitors compliance with formal drafting requirements to ensure uniformity and to promote the use of legal language that is as clear as possible.
Responsibility for the administration of justice – eg for the courts and public prosecution offices – lies mainly with the individual Federal Länder. This follows from the general principle of the division of competence laid out in Article 30 of the German constitution or Basic Law (Grundgesetz, GG), which states that the exercise of state authority and the discharge of state functions are the responsibility of the Federal Länder where the Basic Law does not mandate or allow a different rule. Article 92 of the Basis Law sets this out in concrete terms for the judiciary.
Reflecting its responsibility for the law governing legal professions and legal training, the Federal Ministry of Justice provides assistance with the further training of judges and public prosecutors, most notably within the scope of its responsibility for the German Judicial Academy (Deutsche Richterakademie). As the country's formal member of the European Judicial Training Network, it represents and coordinates the participation of the Federation and the Federal Länder within the network.
In addition to the Federal Constitutional Court – which is an independent constitutional body of the Federation – five supreme courts have been established at the Federal level (Article 95 of the Basic Law), three of which are within the remit of the Federal Ministry of Justice. These primarily constitute the respective supreme appellate instances for the courts of ordinary jurisdiction and the administrative, finance, labour and social jurisdictions (Federal Court of Justice, Federal Administrative Court, Federal Finance Court, Federal Labour Court and Federal Social Court). In addition, the Federal Patent Court – a Federal court which adjudicates at first instance (Article 96 para. 1 of Basic Law) – also falls under the remit of the Federal Ministry of Justice.
Contact
Federal Ministry of Justice

Mohrenstr. 37
10117 Berlin, Germany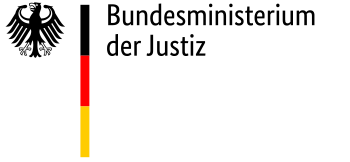 Austria

Federal Ministry of Justice

Belgium

Judicial Training Institute

Bulgaria

National Institute of Justice

Croatia

Cyprus

Czechia

Denmark

Estonia

Office of the Prosecutor General
Supreme Court

Finland

National Courts Administration
National Prosecution Authority

France

National School for the Judiciary

Germany

Federal Ministry of Justice
Academy of European Law

Greece

National School of the Judiciary

Hungary

National Office for the Judiciary
Office of the Prosecutor General

Ireland

Committee for Judicial Studies

Italy

School for the Judiciary
High Council of the Judiciary

Latvia

Latvian Judicial Training Centre
Office of the Prosecutor General

Lithuania

National Courts Administration
Office of the Prosecutor General

Luxembourg

National Council of Justice

Malta

Judicial Studies Committee

Netherlands

Training and Study Centre for the Judiciary

Poland

National School of Judiciary and Public Prosecution

Portugal

Centre for Judicial Studies

Romania

National Institute of Magistracy

Slovakia

Slovenia

Spain

Centre for Legal Studies
Judicial School

Sweden

Judicial Training Academy
Swedish Prosecution Authority