Germany
Academy of European Law (ERA)
The Academy of European Law began work in Trier in March 1992.
Its genesis was associated with the rapid pace of European integration during the late 1980s and 1990s. With the Single European Act in 1986 and the Maastricht Treaty in 1992, the scope of European legislation became wider than ever before.
It was clear that lawyers, judges and other legal practitioners at all levels and in almost all fields of law would need regular training and a forum for debate in order to keep up-to-date with the latest developments.
In 1990 the European Parliament recommended that the Commission invest in a centre for the continuing education of lawyers in order to improve the application of European law.
Meanwhile, Peter Caesar, the Minister of Justice of the German Land of Rhineland-Palatinate, together with Horst Langes and Willi Rothley, Members of the European Parliament from the same region, were drawing up proposals for an Academy of European Law to be established in Trier.
In 1991, the European Parliament endorsed these proposals in a report drafted by the Dutch MEP James Janssen van Raay.
Contact
Academy of European Law (ERA)

Metzer Allee, 4
D-54295 Trier
Germany

+49 651 937 37 773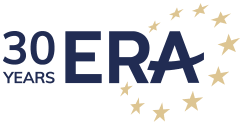 Austria

Federal Ministry of Justice – Bundesministerium für Justiz

Belgium

L'Institut de formation judiciaire (IFJ-IGO)

Bulgaria

National Institute of Justice

Croatia

The Judicial Academy of Croatia

Cyprus

Czechia

Denmark

Court Administration / Domstolsstyrelsen

Estonia

Office of the Prosecutor General
Supreme Court of Estonia, Training Department

Finland

The National Courts Administration
National Prosecution Authority, The Office of the Prosecutor General

France

The French National School for the Judiciary

Germany

Academy of European Law (ERA)
Federal Ministry of Justice - Bundesministerium der Justiz

Greece

National School of the Judiciary

Hungary

National Office for the Judiciary
Office of the Prosecutor General

Ireland

The Judicial Studies Committee

Italy

Scuola Superiore della Magistratura
Consiglio Superiore della Magistratura

Latvia

Latvian Judicial Training Centre
The Prosecutor General's Office of the Republic of Latvia

Lithuania

National Courts Administration
Office of the Prosecutor General of the Republic of Lithuania

Luxembourg

Malta

Judicial Studies Committee

Netherlands

Studiecentrum Rechtspleging

Poland

National School of Judiciary and Public Prosecution

Portugal

Centre For Judicial Studies

Romania

National Institute of Magistracy

Slovak Republic

Judicial Academy of the Slovak Republic

Slovenia

Ministry of Justice of the Republic of Slovenia Judicial Training Centre

Spain

Centro de Estudios Jurídicos
Escuela Judicial Consejo General del Poder Judicial

Sweden

Judicial Training Academy
Swedish Prosecution Authority